Hope's Scholarship
The Hope Manning Memorial Scholarship was started in honor of Hope Manning, a child that lost her life at age 5 as a result of child abuse in 2002.
We honor her memory by awarding a scholarship to one high school senior in each of our three high schools who has overcome what life has thrown at them and persevered to become the best person they can be. They are determined to make a difference in the world even when the odds were against them.
This scholarship is not based on grades or finances. Its based on heart. Its based on having a passion for life and a spirit of rushing forward.
All scholarships are submitted with essays that determine our winners.
The scholarship is funded by customers at the Threads of Hope Thrift Store. As you walk in (or out) we keep a jar on the counter that says "Hope Manning Scholarship" Customer contribute with their change and we use every penny to help three high school seniors chase a dream they may have thought was impossible.
The award is given to help the students with gas money, food, living expenses or other things most scholarships or grants do not cover. These expenses are hard on a family and can make a difference whether a persons stays in college. We want to help make dreams happen!
2017 Hope Manning Memorial Scholarship Awards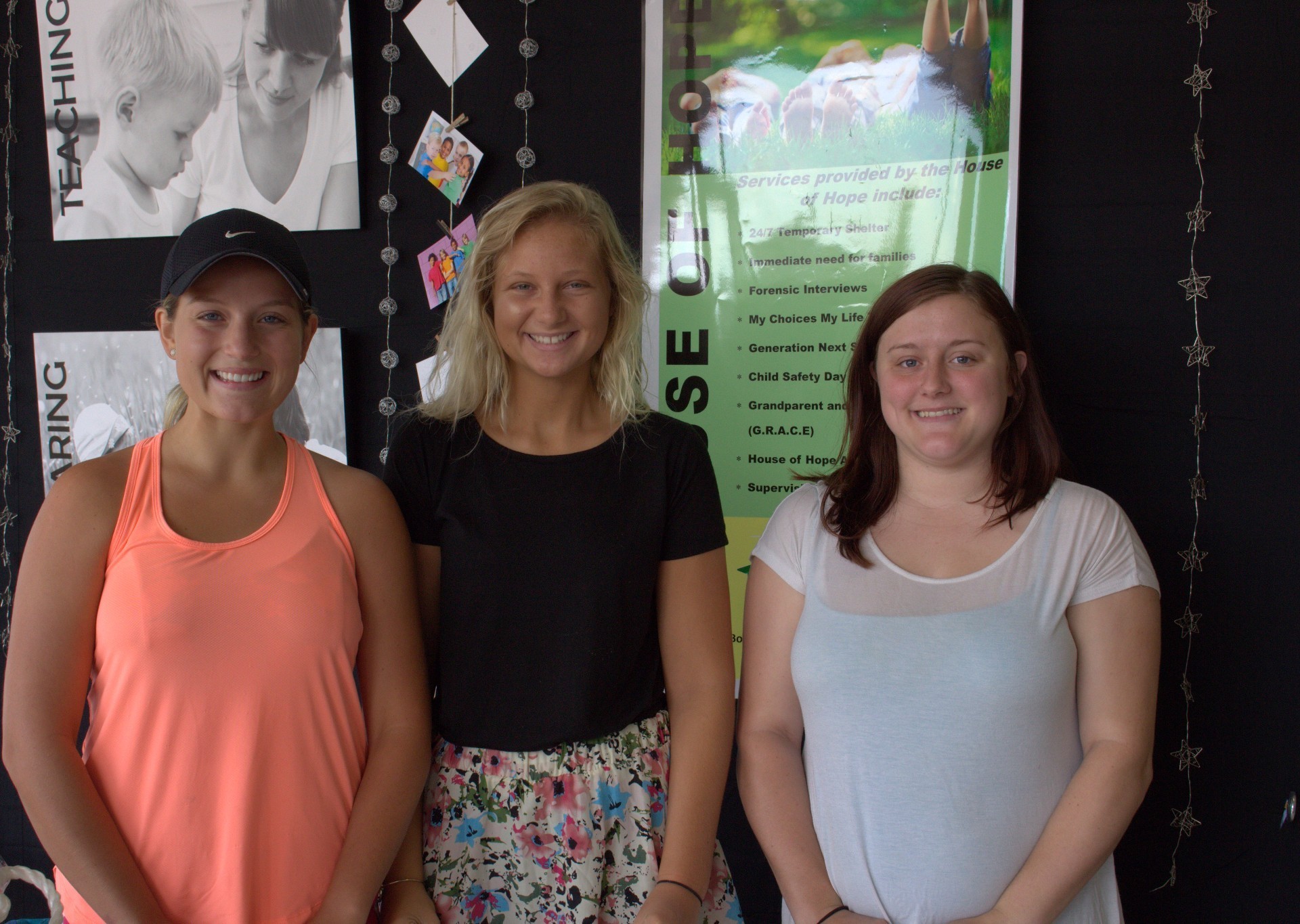 Stone Memorial High School- Natasha McNeil
Cumberland County High School- Shayla Woodson
Phoenix High School- Kaylee Cantrell
Congratulations. We wish you the best on the next adventure life brings you!
2018 Scholarship Recipients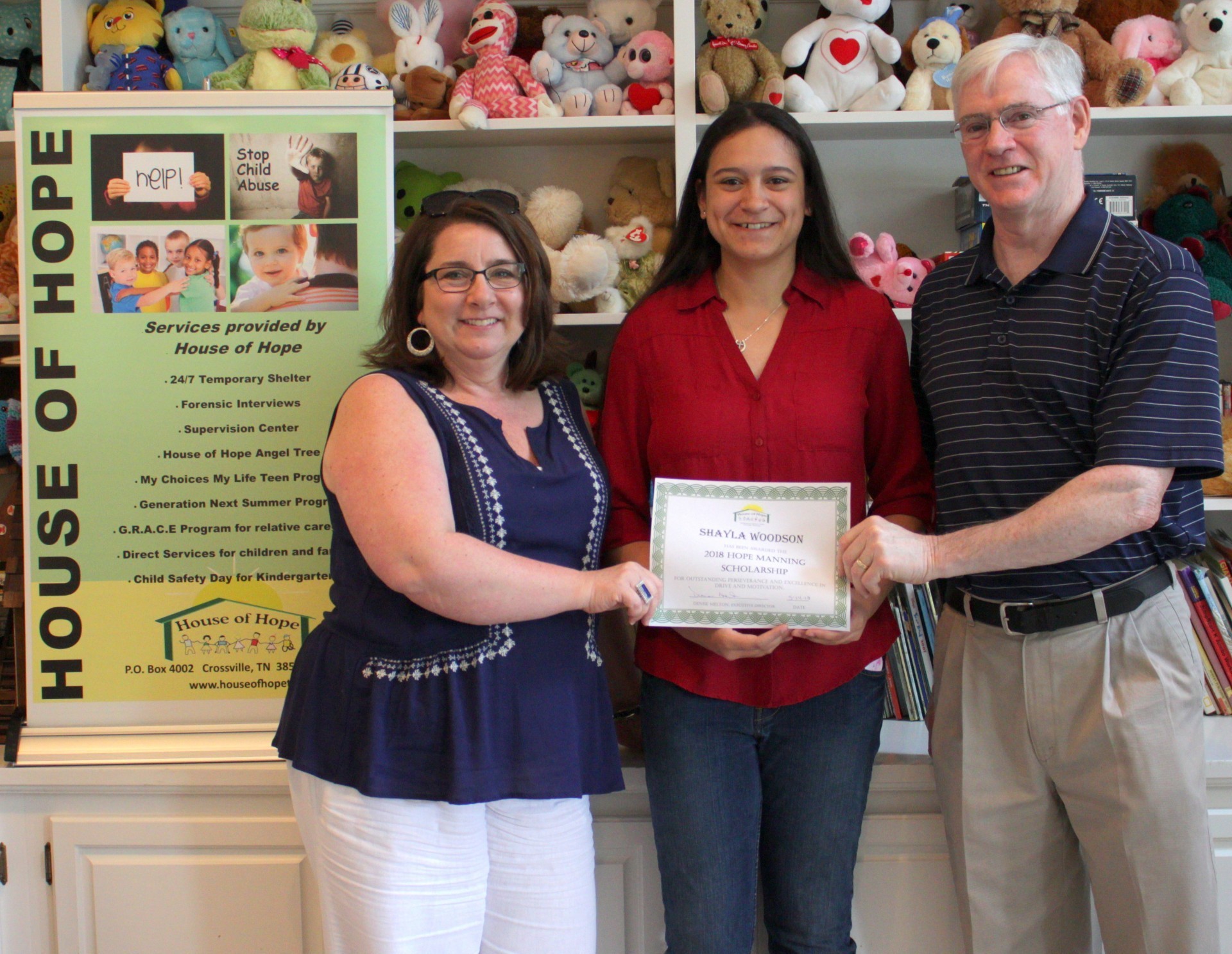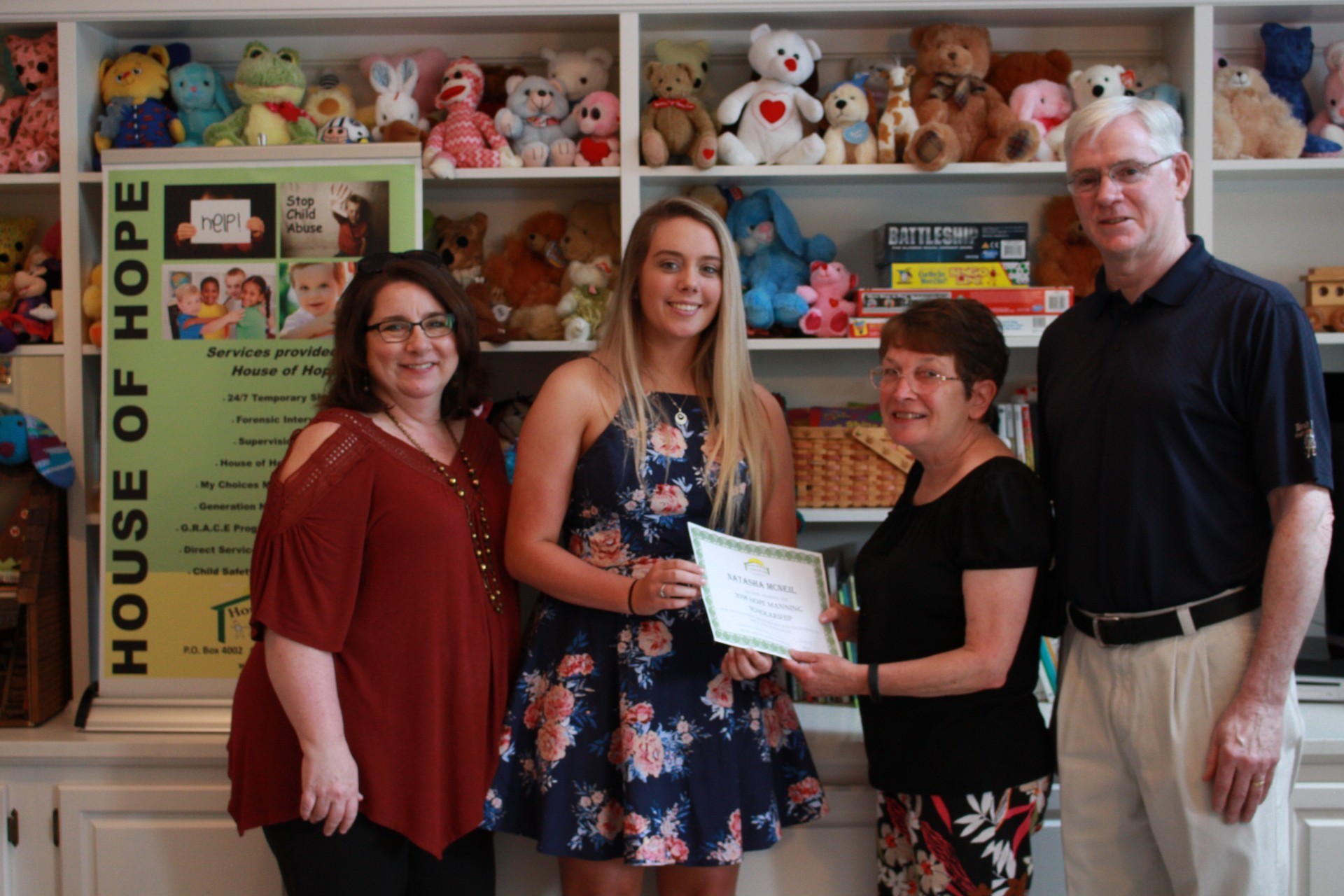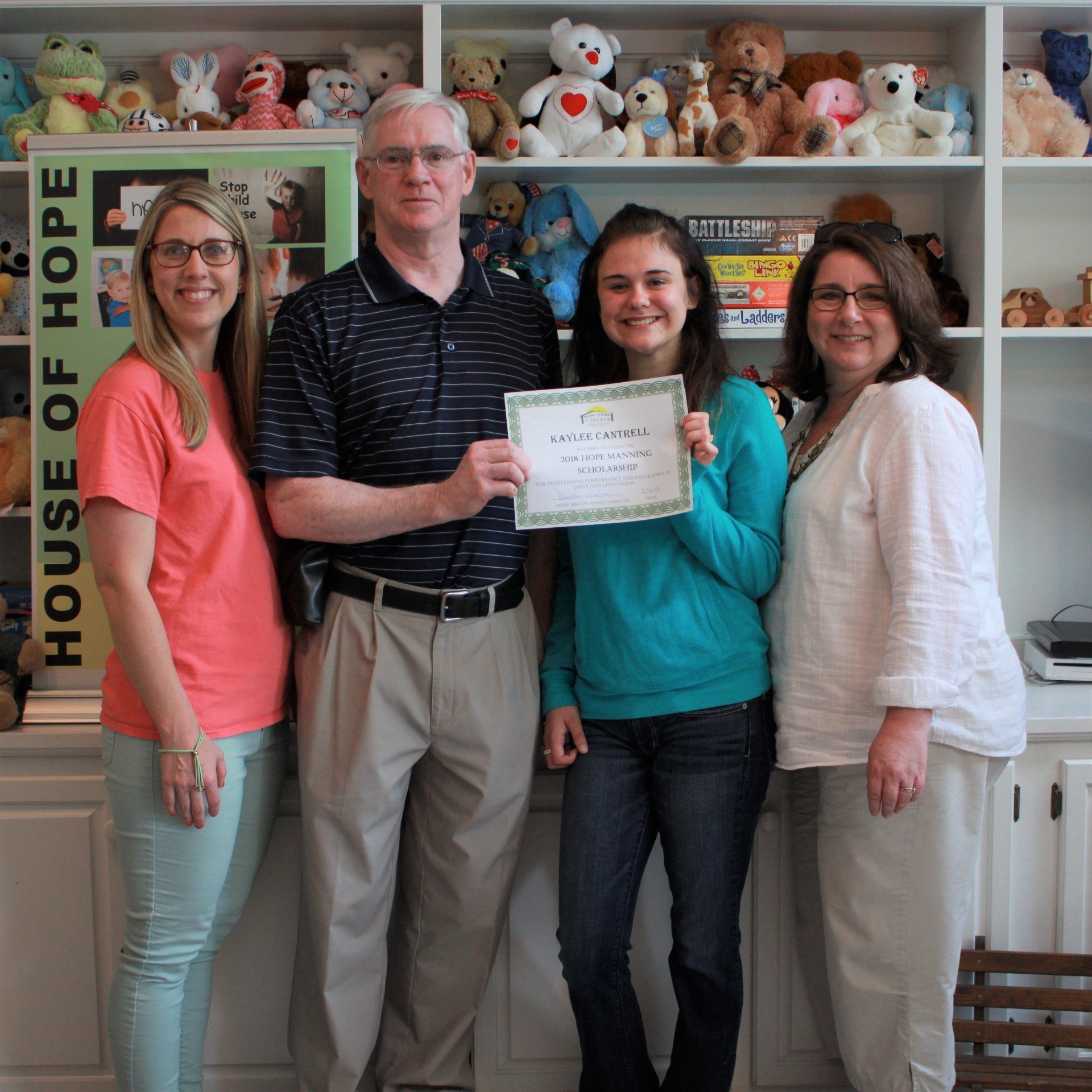 Shelby Howard-Cumberland County high School

Hannah Black- Cumberland County High School

Abby Hassler-Stone memorial High School

Haley Hale - Stone memorial High School

Taylor Sherrill- Phoenix High School