Threads of Hope Thrift Store was created to completely support the House of Hope. Donations are taken in and sold at our store to fund children s programs and needs associated with the House of Hope. 100% of the profit goes directly to the House of Hope.
The super special part about Threads of Hope is that we have some extremely hard working volunteers that keep the store in such great condition and handle all items with so much care.
Do any donations get discarded? No!  Anything that cannot be used for resale, items with stains, tears, etc, are re donated to churches and mission teams to provide clothing and items in their mission work.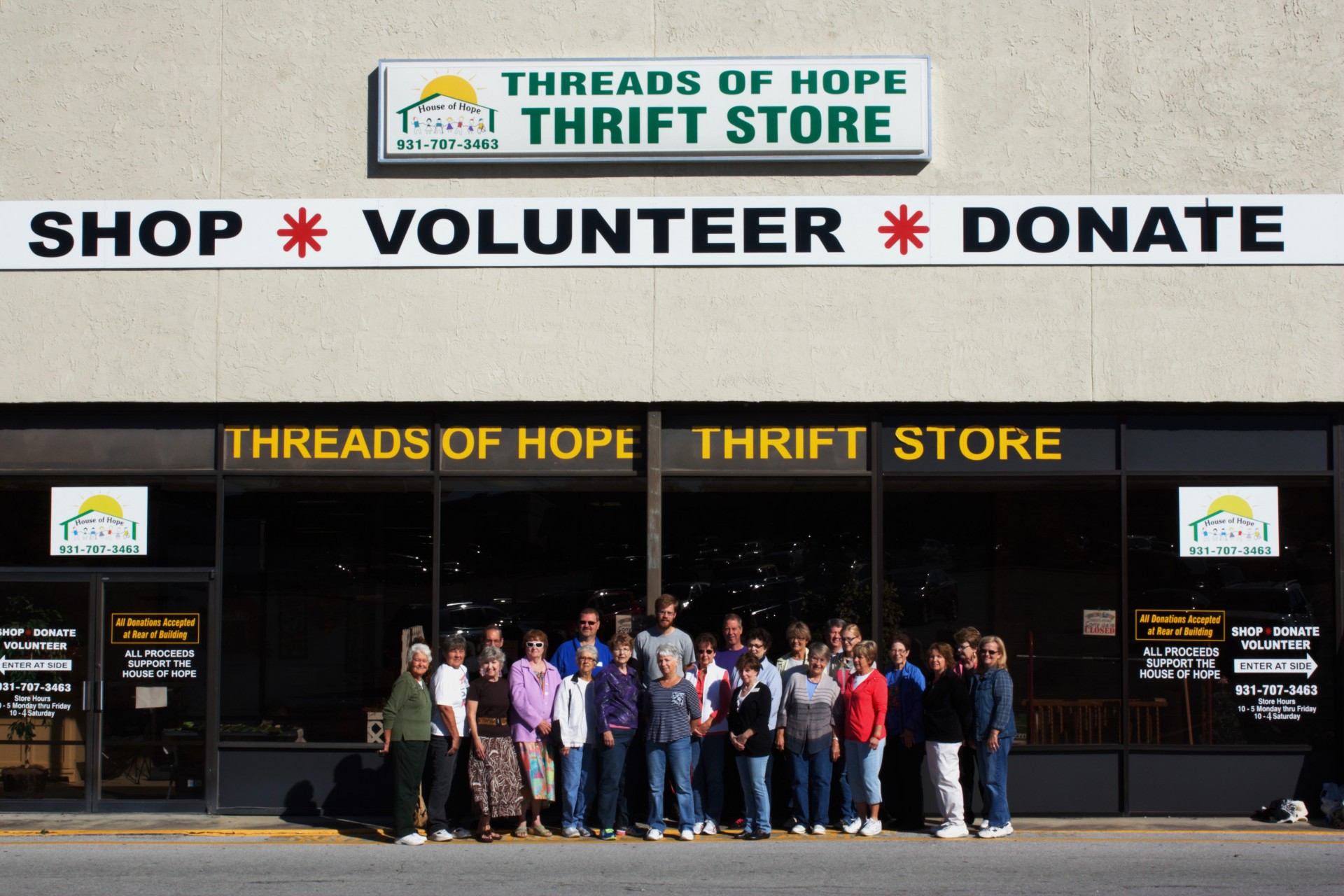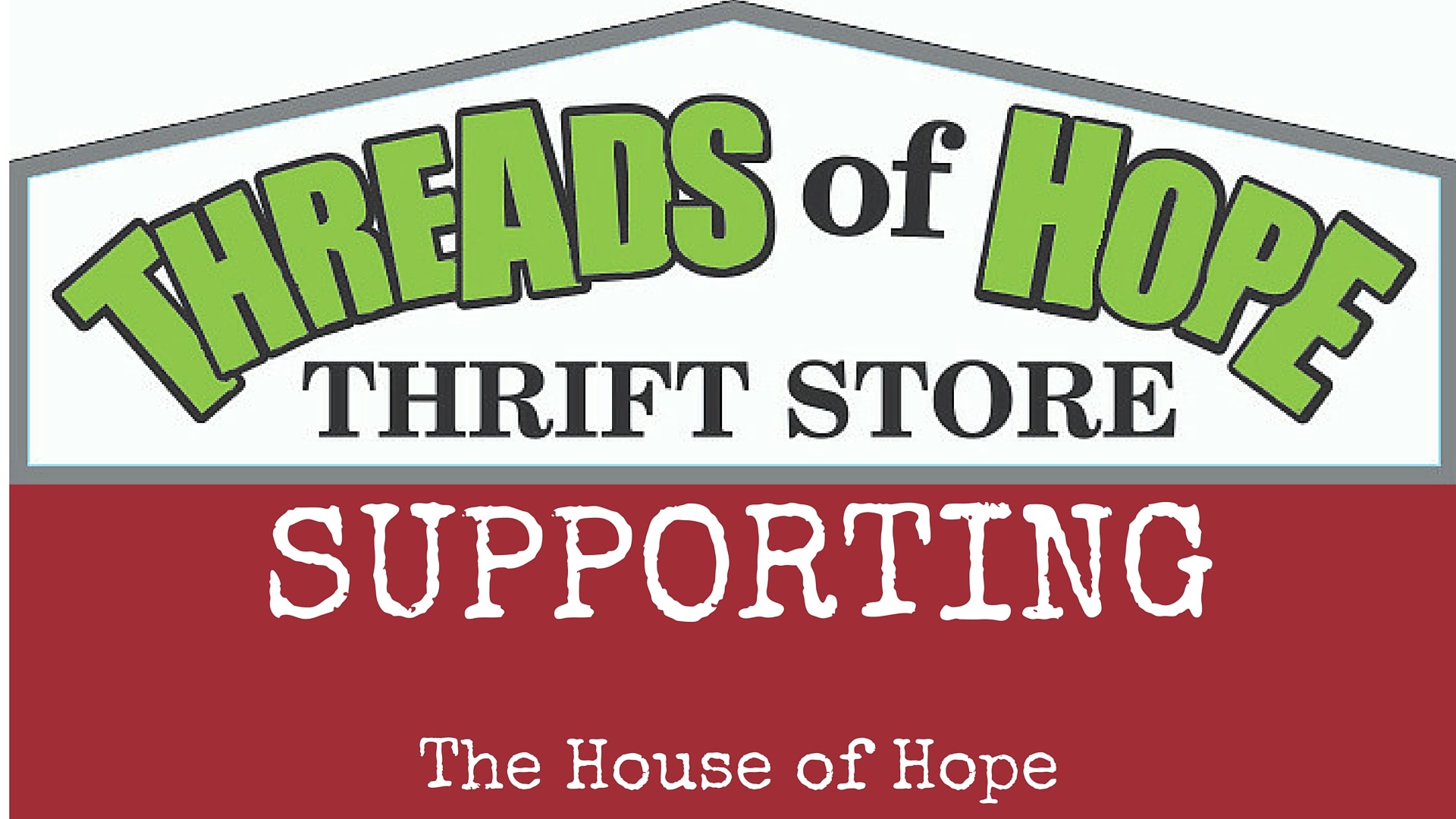 Common questions about our Thrift Store:
Q. Do you have pick ups for items I'd like to donate?
A. Yes we do! Give us a call at 931-707-3463 and we'll schedule a convenient time to come by and pick up your items.
Q. When you sell items I donate, where does the money go?
A. We have 4 salaried employed we pay and utilities to run the building. After that 100% of the profit goes directly to the House of Hope to support the care and programs for children. This includes the Generation Next Summer Program, My Choices Teen Program, Immediate Need Items for families and the GRACE program for grandparents raising grandchildren.
Q. Does Threads of Hope just sell all the items donated?
A. No. Many items donated will also go to children and families at no charge as part of our outreach to help families. Many furniture Items, children's clothing, toys, and kitchen items are available free of charge to pre-established families of Cumberland County in need through the House of Hope.
Threads of Hope Thrift Store
230 Woodmere Mall
Crossville, TN 38555
931-707-3463
If you have any comments or questions about our store, services, volunteering or donations, feel free to shoot me an email in the form to the left and I will get right back to you. Thank you for your interest in Threads of Hope
The furniture selection is amazing
Visit our Facebook Page for the latest sales and current information
Threads of Hope Store

Hours
Monday through Friday - 10am to 5pm
Saturday 10am to 4pm
Sunday Closed