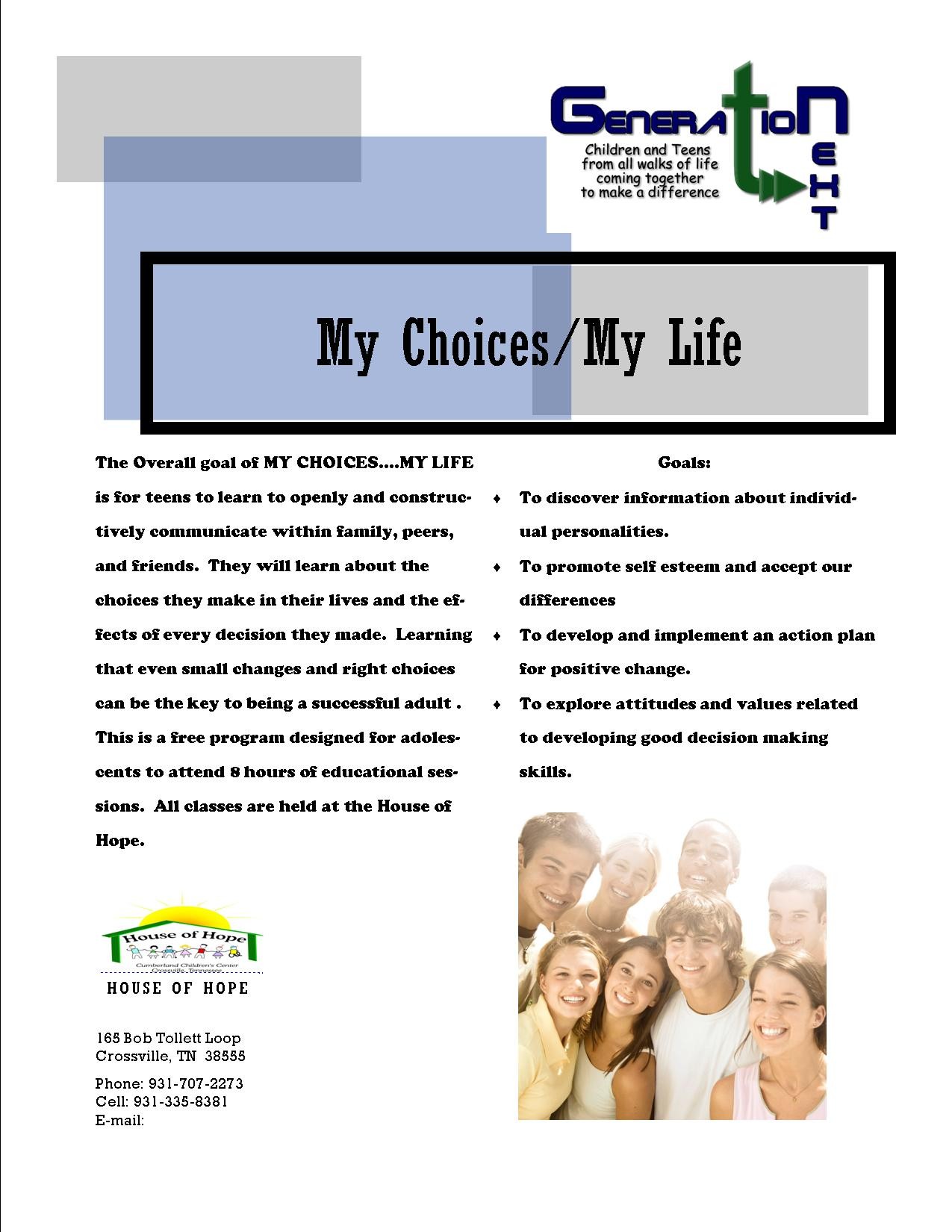 M Y CHOICES CLASS:
My Choices My Life has joined with Journey of Hope to create a 10 week information and peer support group for teens. Our main referrals come from Juvenile Probation for first time teen offenders. These kids just need a pivot point to get things back on track. We provide them with the tools they need to do that. We have many teens that are signed up voluntarily by parents.
We also have a class for elementary school children with the same parameters. Either class can be parent referral as well. We will dedicate every resource we have to helps these kids create a pivot point in their lives and work toward a successful future.
JOURNEY OF HOPE:
We recently added Journey of Hope to our curriculum. In addition to information given to teens about all topics high school, Journey of Hope encompasses a peer to peer support group where teens discuss present issues, learn tools to help them cope and help each other in the process.
If you have questions about the schedule, please call Cheryl Derrick at 931-707-2273 or 931-335-8381
Orientation for the next class will be April 13th 2021