What you need to know about Angel Tree 2015
Starting October 1st we began taking applications for Angel Tree. Most of our Angels are referrals from DCS. Children in foster and relative care or currently in DCS custody. These are the kids that need to know more than anyone that they are not forgotten during this season of Love.
What do we need?
Currently we need sponsors for these children. If you are interested in sponsoring a child, call 931-707-2273.
Toy or new clothing donations- You can drop off new toy donations specifically for Angel Tree at the Threads of Hope Thrift store where the Angels will be processed. New childrens clothing are always needed. We always supply the children with new socks and underwear since this a grossly overlooked need item. Any donation of a package of these is so helpful.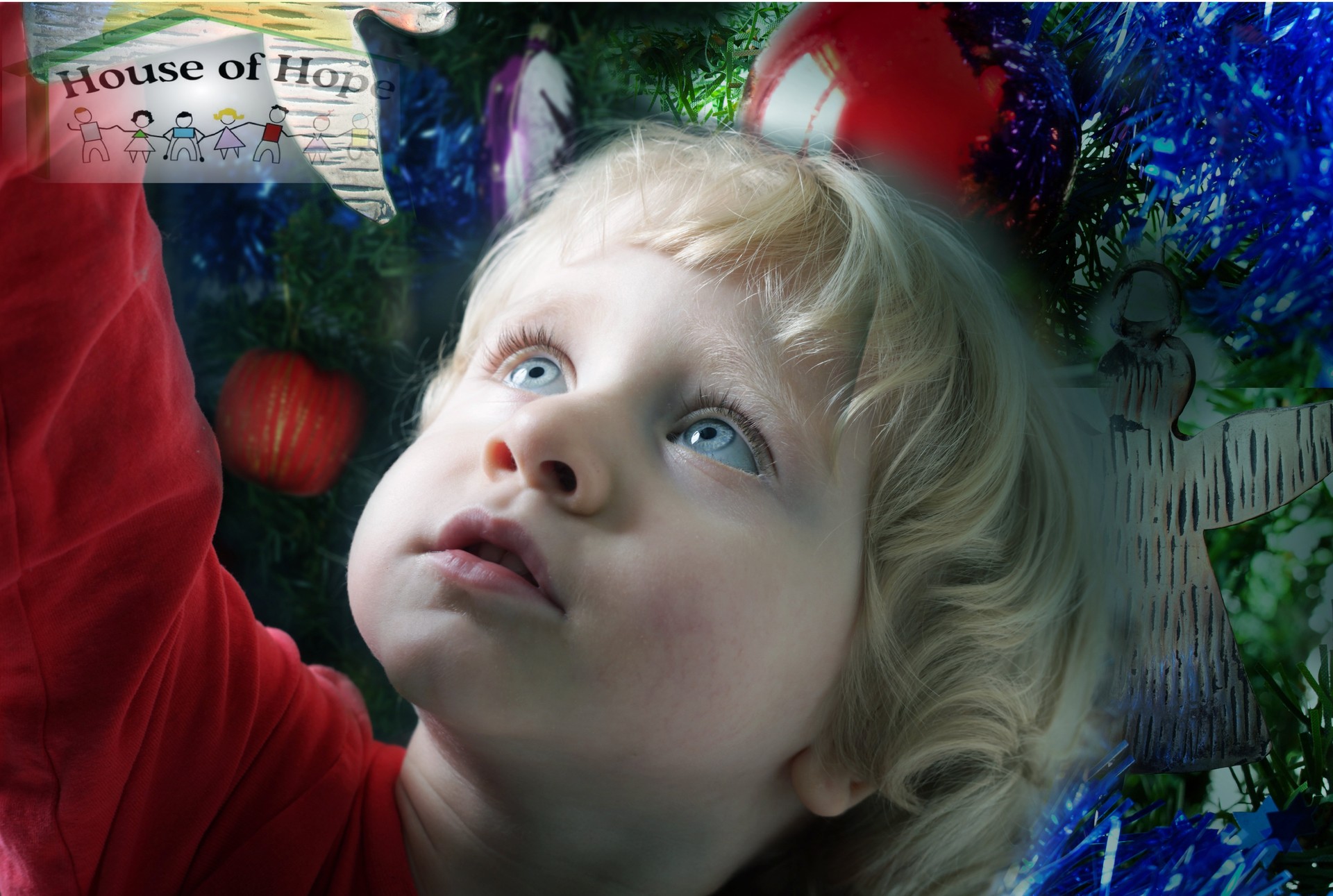 Volunteers In addition to angel sponsors and monetary donations, the Angel Tree Network depends on many hours of volunteer support to make the project successful. We know that many of you are currently active volunteers with the House of Hope and Threads of Hope's year round mission. For those efforts we are very grateful and ask that you continue to perform those roles as they are critical to our overall success. However, if you have just a few additional hours or days that you can also volunteer in the Angel Tree Network, we promise that you will have fun and be instilled with the true Christmas spirit.
Nancy Hazel and LuAnn Patterson are coordinating the efforts of the Angel Tree volunteers again this year with the help of Chris McKinnerney and Pat Purcell. From Nov 9 – Dec 11, either Nancy, LuAnn, Chris or Pat will be available at the Threads of Hope on Monday thru Friday from 9am to 4pm. On Dec 14, all work will move to the Fairgrounds Complex as we complete the wrapping and distribution tasks. If you can volunteer to work during any of these dates, please give Nancy a call at 931-210-3863 or call LuAnn at 931-261-6024. You may also email LuAnn at ccchouseofhope@hotmail.com Just like Santa's elves, you will help to make hundreds of children happier this holiday season.
The calendar of Angel Tree Events is listed below:
Nov 9 – 13 (Mon – Fri) 9am to 4 pm daily. Set up Angel Tree area. Assess needs.
Nov 16 – 20 (Mon – Fri) 9am to 4 pm daily. Fill unsponsored Angels
Nov 23 – 27 (Mon – Fri) Thanksgiving Break
Nov 30 – Dec 4 (Mon – Fri) 9 – 5 daily at Threads of Hope
Continue filling unsponsored Angels; Pick up sponsored gifts
Check status (completion) of Gift Bags; add gifts as needed
Dec 7 – 11 (Mon – Fri) 9 – 5 daily at Threads of Hope
Check status (completion) of gift bags; add gifts as needed
Shop as needed.
Dec 14 (Mon) 7:30 am Move Angel Tree to Fairgrounds Complex
8 - 5. Set up Complex for Wrapping Party 5 – 9 pm;
Set up tables with family gifts/pick up completed items
Dec 15 (Tues) 10 am - set up area and resolve problems
5pm – 9pm Resolve problems; pick up completed items
Dec 16 (Wed) 9am – noon. Pick-up Gift Bags. Pack up
Noon – 1pm. Move Angel Tree leftovers to Threads
COMMUNITY ANGEL
TREE WRAPPING
Monday December 14, 2015 5pm- 9pm CST
Tuesday, December 15, 2015 5pm-9pm



Our volunteer Christmas elves have been busy since the crack of dawn preparing for tonights wrapping!!!